On this website snow and ice on schneedecke.de it's about the habitats in the Arctic and Antarctic with lots of information about the current spread of Snow surfaces and current Ice conditions, currently ruling temperature and the weather in the polar regions of the world and their adjacent areas. You will also get inspiring impressions about the water temperature and ice cover of the Baltic Sea as well as snow conditions in some mountains in Central Europe.
Even in times of one climate change (The climate is constantly changing, at least on a small scale (more Links on climate change)) Snow and ice as well as frosty temperatures can still be expected temporarily or permanently in numerous polar and arctic regions. Because only the special location in the Arctic, with a sea area almost enclosed by land masses and an extensive land mass in the Antarctic, enable the permanent occurrence of ice and snow on our planet. Many millions of years ago, however, with a different continent distribution, the earth was even completely free of ice for a long time.
Friends of detailed Weather forecasts, Temperature forecasts, cloud and wind currents worldwide will find what they are looking for here, as well as lovers of snow and ice who simply enjoy low temperatures and Snow landscapes to have. Numerous come for this Webcams from all polar and arctic regions, so that you will always find some webcams with daylight here at any time of the day or night. Most of the forecasts for weather, snow and ice come from the world's leading weather forecasting models GFS (Global Forecast System) and from ECMWF (European Center for Medium-Range Weather Forecasts).
Although the number of sub-pages is still manageable, you can also use the search function if you cannot find something immediately. You also have the option of looking at these pages in English (top right or mobile in the pull-down menu), especially since many links already lead to English-language pages.
Smaller polar or arctic regions are often closer to us than we thought
The Arctic and Antarctic areas are the most famous regions with snow and ice. But even in the higher low mountain ranges above 1.200 to 1.400 meters above sea level there is real winter weather in Central Europe for many months with large amounts of snow, heavy frost and heavy storms. A representative is that 1.603 meters high Sniezka (Schneekoppe) im Riesengebirge, which stretches between Poland and the Czech Republic.
In the big and small Snow pit In earlier years - when there were even more cooler summers than in previous years - remnants of winter snow survived the entire summer months. Here is a detailed overview of that The Schneekoppe climate and the altitude of the Giant Mountains.
http://www.pecpodsnezkou.cz/en / webcams /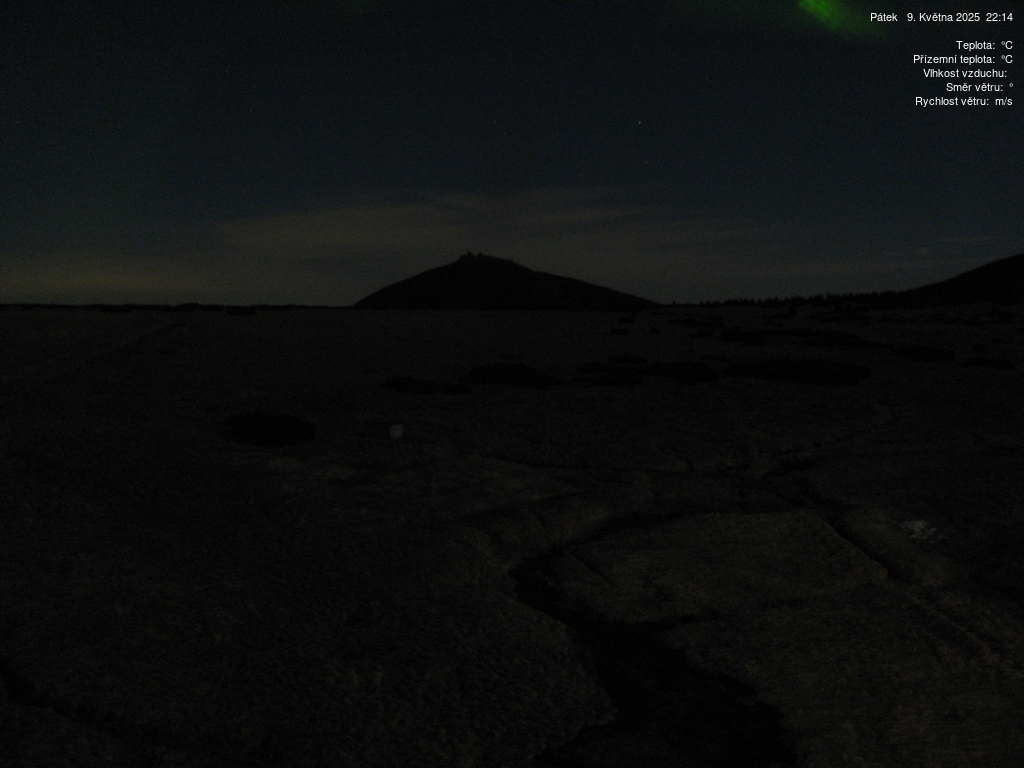 This webcam with a view of the Schneekoppe and with View from the Schneekoppe to the Wiesenbaude is updated several times a day. By clicking on the picture you get further perspectives on and from the Schneekoppe. You can find more webcams about snow and ice on the following pages and mainly on the page Webcams.
In Central Europe, for example, winter sports are regularly possible from an altitude of 800 to 1.000 m above sea level from Christmas to Easter, if in recent years there have been winters with very little snow. On the website Winter sports you can find more webcams from Bergen and information about winter sports.
Webcams directly in the Arctic have the challenges of long darkness in autumn and winter. Often only in spring, when the sun rises higher, this shows the magnificent winter garb of ice and snow in full beauty. Svalbard is definitely one of them.
Webcam Svalbard
Who writes here?
Hello, I'm Lars Hattwig and I've been fascinated by snow and ice since childhood. Although I am now professionally active in a completely different field, the enthusiasm for winter and everything that has to do with it from a scientific point of view has not let go of me. In the picture I was on the one Snow head in the Thuringian Forest (Webcam) on road. I hope you enjoy evaluating the numerous measured values ​​and forecast data as well as observing the webcams!
Auf dem Blog of snow and ice you will find current topics on snow, ice and mountain regions.